Florida Certificate of Title or Lost Title or Defective Title Surety Bond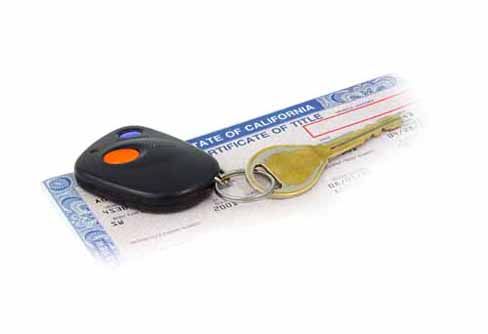 If you live in Florida and your vehicle title is missing, lost or stolen, and it is needed in order to sell a vehicle OR you need to register a vehicle that you purchased, found abandoned, has a defective title or was given to you without a title, you may need a Certificate of Title, or Lost Title Surety Bond or Defective Title. Certificate, Defective or Lost Title Bonds are required to obtain a duplicate/bonded title for: vehicles, cars, recreational vehicles, motorcycles, boats, trailers and mobile homes. The surety bond guarantees damages should someone else claim ownership of the vehicle.
Items Needed For A Duplicate/Bonded Title:
To obtain a replacement title, the application and affidavit must first be obtained from either a local Tag & Title Office or directly from the Division of Motorist Services.
Sellers and purchasers need to verify that the vehicle identification number (VIN) shown on the affidavit is identical to the vehicle identification number shown on the motor vehicle and sign the sworn affidavit.
A physical inspection of the vehicle will need to be made by a law enforcement officer, motor vehicle dealer, license inspector or a commissioned notary public whom will verify that the VIN number on the form matches the VIN on the vehicle.
The information that will be needed for the form includes:
The vehicle's year, make and body type
The vehicle's VIN number
The vehicle's value will need to be determined to complete the process. The value of the vehicle is based on the State of Florida Department of Highway Safety and Motor Vehicles, Division of Motorist Services (FLHSMV) vehicle value system. To get the value, you must visit the main state office Department of Motor Vehicles or your local Tag & Title Office and provide the VIN number for the missing title. You can find an approximate value of your vehicle on Kelly Blue Book or NADA websites. If you guess the vehicles valued amount, it may cause the bonded title to be rejected.
Lastly, purchase your
Title Surety Bond
from SuretyGroup.com. Your surety bond will include the above vehicle information, your name, a bond number, the surety name, will have an official seal and include a signed Power of Attorney by the surety issuing the bond. Your bond will be mailed to you (US Postal or overnight) and upon receipt of the surety bond, you will need to sign it and take it, as well as your other documents to a Florida Tag and Title office and pay the license fee.
How Much Will This Bond Cost?
The premium that you pay for a Florida Certificate of Title Surety Bond is dependent on credit and the value of the vehicle. Rates start as low as $100 with your good credit. Our Surety Bond Specialists can give you a no-obligation quote.
Related Links:
Florida Department of Highway Safety and Motor Vehicles
Certificate of Title (Lost Title) for
Alabama
,
Georgia
,
Tennessee
, and
Texas
More Surety Bond Questions?
Check out our FAQ page or What's a Surety Bond? page. Should you need or choose to buy a surety bond, buy from us. SuretyGroup.com has been underwriting surety bonds throughout the U.S. for more than 35 years. When you work with us, you enjoy the unique benefit of dealing with a team of highly experienced surety agents with in-house underwriting authority. This allows you to receive competitive, low rates, quick approvals, and immediate bond delivery. In most cases, your bond will be delivered within 24 hours after you apply for it.



For a downloadable application