Is There a Bond Requirement for TTB Alcohol Manufacturers?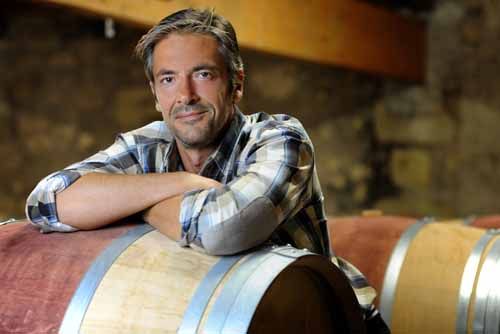 SuretyGroup.com is legally licensed to write Alcohol Tax Bonds nationwide.
Alcohol Bonds are required for the sale, shipping, manufacturing and warehousing of liquor for both beverage and non-beverage purposes by one or more of the following: your county, state, or the federal government. They guarantee the payment of taxes collected on liquor and other alcoholic beverage sales.
If you are a new alcohol manufacturer, you would need to provide an alcohol surety bond in order to receive your liquor license. Each state has their own regulations regarding renewal time frames for your bond; more on this below.
Need your Bond Fast?
Complete our Quick Quote tool to receive a free, no obligation quote within minutes, or click the red button below to fill out our easy online application to get the bond process started. In many cases, if you apply today, you can be approved today and receive your bond immediately.
What is an Alcohol Surety Bond?
With this type of bond, it is your obligation to pay all applicable alcohol taxes appropriately. If you (the Principal) were to fail to comply with the bond's terms, the government can make a claim on the bond to recover any unpaid taxes or fines.
A surety bond is a legal contract between three entities. The three parties involved in a surety bond are:
1. The Principal. In the case of alcohol bonds, this is the business or individual who will sell liquor.
2. The Obligee. The state, county or city government agency that requires the bond.
3. The Surety. The company that guarantees the bond. As your agent, we have special arrangements with surety companies to approve your bond. The Surety Company honors the terms of the agreement the Principal entered into with the Obligee.
New Business Information
If you are a new business, such as a brewery or winery, understanding the process can be challenging. The first step in the process is determining what type of business you fall under, such as:
• Alcohol Producers and Manufacturers (Distilleries, Breweries, or Wineries)
• Alcohol Importers, Wholesalers and Exporters
• Alcohol Users and Dealers
Once you determine your business type, the Alcohol and Tobacco Tax and Trade Bureau (TTB) has created an interactive tutorial to give you a better understanding of starting a new business that will be regulated by the TTB. Part of this process includes filing an application with the TTB and receiving approval before you can begin operations. Applications can be completed online or via paper applications at the TTB's website.
Applications for new businesses
TTB Forms
Consent to Surety Forms
More Information on Liquor/Alcohol Tax Bonds by State
Each state sets their own bond amount and renewal date for alcohol or liquor bonds. Below is information on a few of the popular states for alcohol bonds.
Alcohol Tax (Retailers)
Bond: Brewer's Bond
Obligee: Department of the Treasury: Alcohol and Tobacco Tax and Trade Bureau (TTB)
Form: OMB 1513-0015
A Surety Bond is required if sales from excise tax exceed $50,000 per year.
Georgia
Bond: Retailers and Consumption on Premises Liquor License Performance and Tax Liability Bond
Obligee: Georgia Department of Revenue: Alcohol and Tobacco Division
Address: PO Box 49512, Atlanta, GA 30359-1512
Form: ATT-59 (BOND FORM REQUIRES A 12/31 EXPIRATION DATE)
Amount: $2,500
Iowa
Bond: Beer Permit Bond, Wine Permit Bond
Obligee: Department of Commerce: Alcoholic Beverages Division
Address: 1918 S.E. Hulsizer Road, Ankeny, Iowa 50021
Amount: $5,000
Kansas
Bond: Kansas Liquor Drink Tax Surety Bond
Obligee: Kansas Department of Revenue: Customer Relations – Miscellaneous Segment
Address: 915 SW Harrison St., Topeka, Kansas 66625-5000
Form: LD-400
Amount: Set by Obligee; usually based on a percentage of your sales volume
Mississippi
Bond: Surety Bond (generic form)
Obligee: State of Mississippi Department of Revenue: Alcoholic Beverage Control
Amount: Set by Obligee; usually based on a percentage of your sales volume
New Jersey
Bond: New Jersey Beverage Tax Bond
Obligee: NJ Department of the Treasury, Division of Taxation: Beverage Tax License
Address: Unit CN-252, Trenton, New Jersey 08646
Form: B-7-1800
Amount: Set by Obligee; usually based on a percentage of your sales volume
Texas
Bond: Texas Continuous Bond-Mixed Beverage Gross Receipts Tax
Obligee: Texas Comptroller of Public Accounts, Austin, Texas
Form: 67-102 (BOND FORM REQUIRES A 12/31 EXPIRATION DATE)
Amount: Set by Obligee; usually based on a percentage of your sales volume
Utah
Bond: Limited Restaurant Bond
Obligee: Utah Department of Alcoholic Beverage Control
Address: 625 s 900 W, PO Box 30408, Salt Lake City, UT 84130-0408
Amount: $5,000
Related Links:
Read our blog,
TTB Eliminates Bond Requirement for Small Businesses
Read our blog,
How Do You Like Your Alcohol?
Read our blog,
Interesting and Strange Alcohol Laws Across the States
Contact SuretyGroup.com
If you are unsure about the requirements or how to apply for a bond, our Surety Bond Specialists are here to help.

Phone: 1‑844‑432‑6637
Email: info@suretygroup.com
Fax: 404-351-3237
Hours: 8:00-5:00 CST, Monday through Friday